Notable Locomotives from Different Countries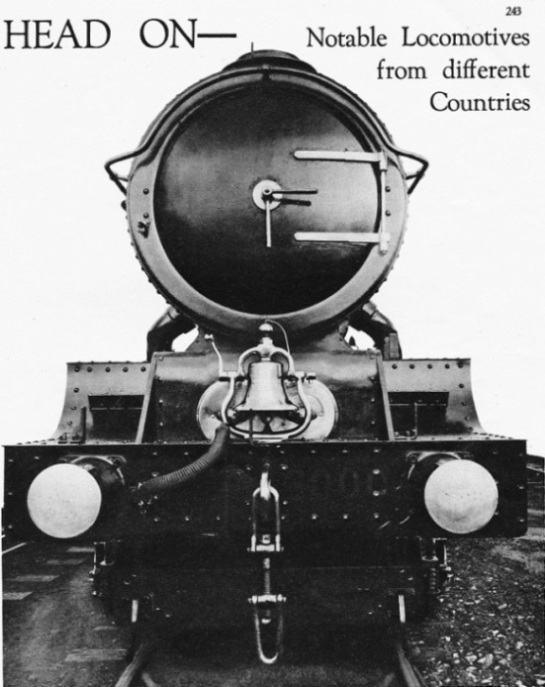 "KING GEORGE V", representing the Great Western Railway Company's most powerful locomotives. This four-cylindered giant was the first of its class to be built. The bell seen on the front buffer beam was presented by the Baltimore & Ohio Railroad Co. On the occasion of its centenary celebrations in 1927, when the "King George V" was shipped to the Baltimore Exhibition, and made a tour of Canada and the United States.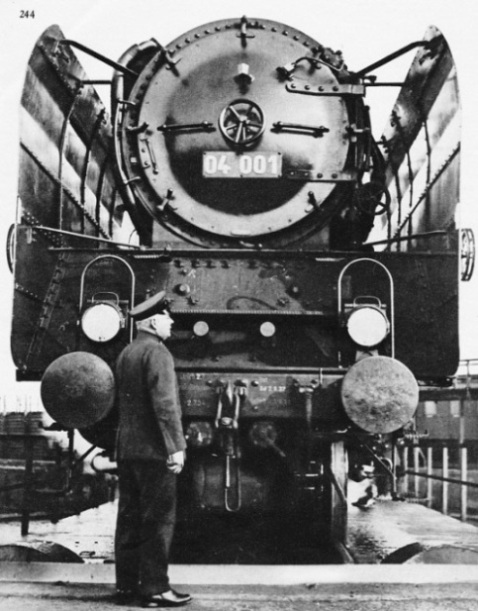 GIANT GERMAN LOCOMOTIVE. This high-pressure engine, built at the famous Krupp works, was built for service on the Berlin-Hamburg line. Pulling a fully loaded train, this locomotive is claimed to have attained a speed of ninety-five mile an hour. The size of this engine can be appreciated from the figure of a man standing in front of it.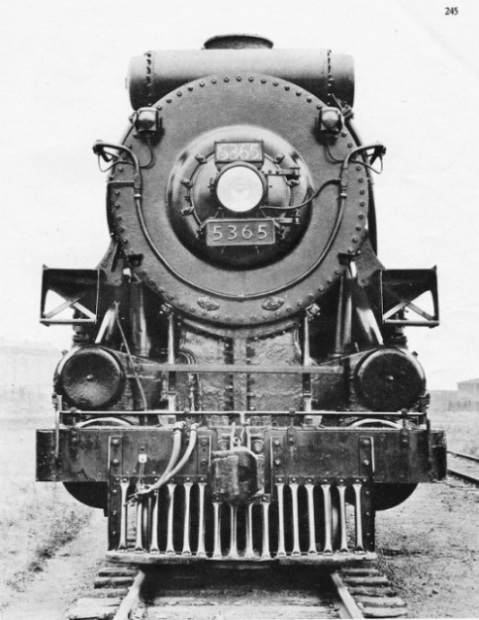 A POWERFUL CANADIAN LOCOMOTIVE which hauls express freight trains across the Dominion. These heavy loads require engines of exceptional power, such as is suggested by the front view of this enormous locomotive in service on the Canadian Pacific Railway.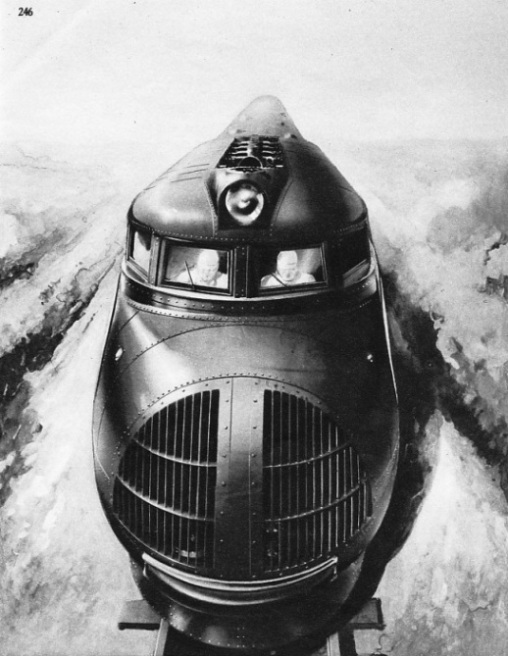 BUILT FOR SPEED. The front of the famous Union Pacific Streamlined Express presents a remarkable appearance when viewed head-on from above the track. The nose of this train is rounded as part of the streamlined design. Combined with the lightness of construction, this design enables the express to travel at speeds unequalled by the more orthodox type of train. American trains of this type are driven by electricity generated by powerful engines of the Diesel type.
You can read more on "Giant American Locomotives", "How Mighty are the Kings", "Some German Achievements" and "The Union Pacific Streamlined Express" on this website.